Contribute¶
Spread the word ❤️¶
Got nothing to contribute, but want to give back to the community? Here are some ideas:
Star the repo
Sponsor the chef
Tweet the meat!
Contributing bugfixes 🐛¶
Found a typo / error in a recipe? Each recipe includes a link to make the fix, directly on GitHub: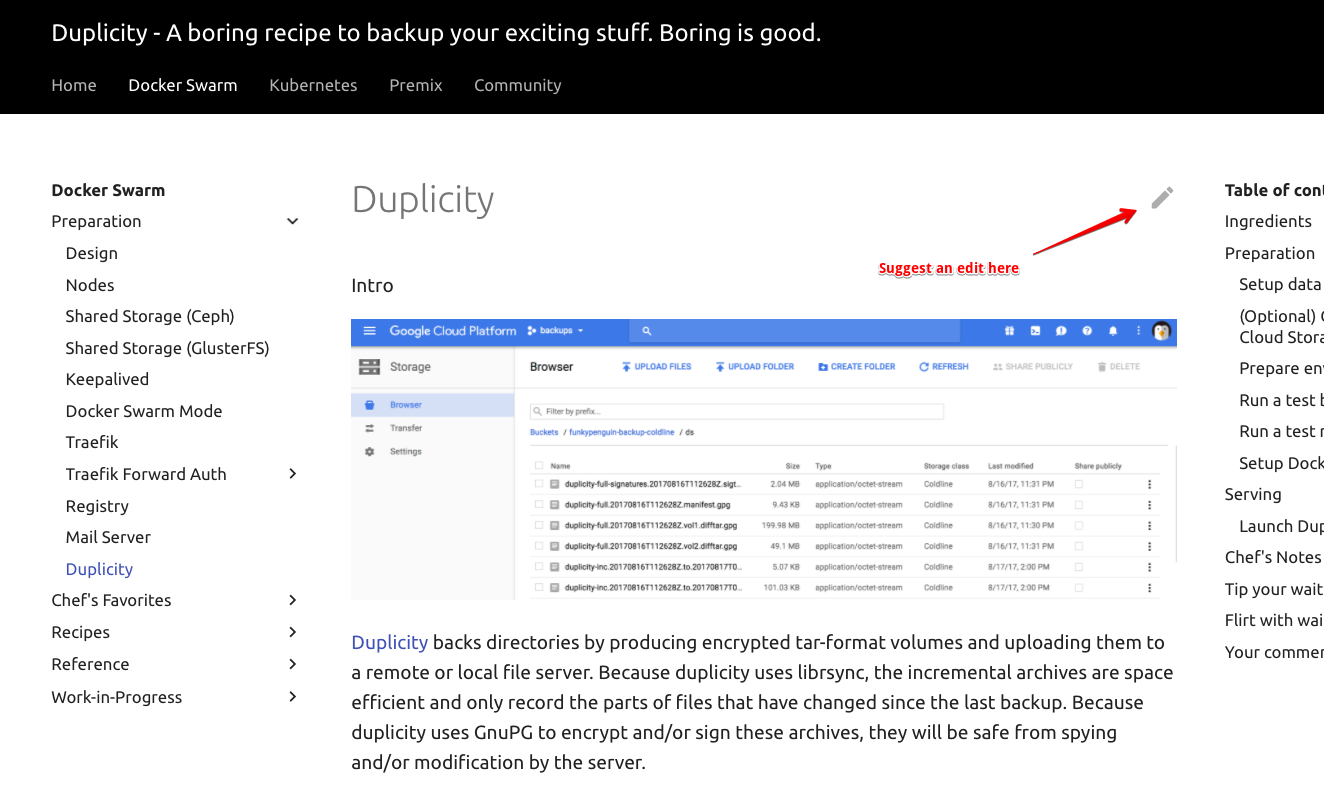 Click the link to edit the recipe in Markdown format, and save to create a pull request!
Here's a 113-second video illustrating the process!
Contributing recipes 🎁¶
Want to contributing an entirely new recipe! Awesome!
The process is basically:
Clone your forked repo locally
Make a new branch for your recipe (not strictly necessary, but it helps to differentiate multiple in-flight recipes)
Create your new recipe as a markdown file within the existing structure of the manuscript folder
Add your recipe to the navigation by editing mkdocs.yml
Test locally by running ./scripts/serve.sh in the repo folder (this launches a preview in Docker), and navigating to http://localhost:8123
Rinse and repeat until you're ready to submit a PR
Create a pull request via the GitHub UI
The pull request will trigger the creation of a preview environment, as illustrated below. Use the deploy preview to confirm that your recipe is as tasty as possible!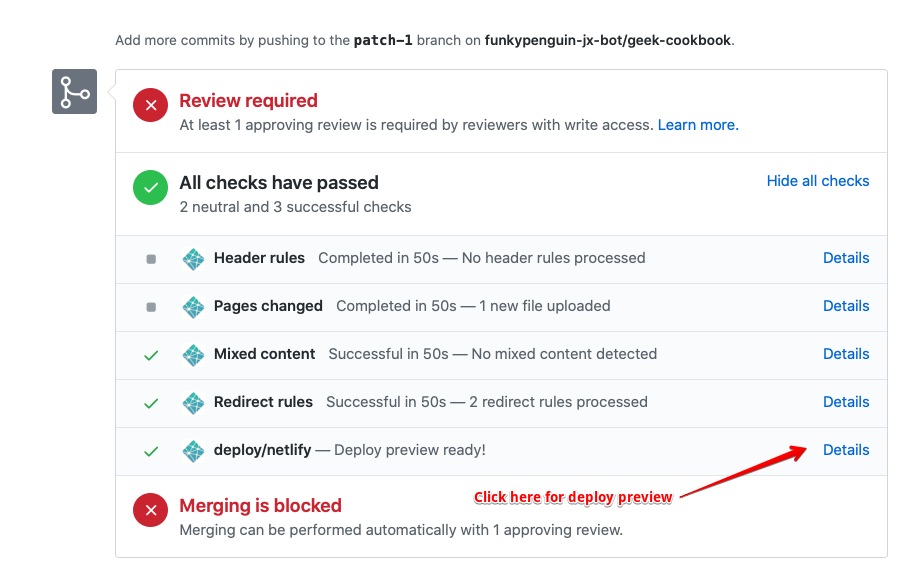 Contributing skillz 💪¶
Got mad skillz, but neither the time nor inclination for recipe-cooking? Jump into Discord or Discourse, and help your fellow geeks with their questions, or just hang out bump up our member count!
Tip your waiter (sponsor me) 👏¶
Did you receive excellent service? Want to make your waiter happy? (..and support development of current and future recipes!) Sponsor me on Github / Patreon, or see the support page for more (free or paid) ways to say thank you! 👏
Flirt with waiter (subscribe) 💌¶
Want to know now when this recipe gets updated, or when future recipes are added? Subscribe to the RSS feed, or leave your email address below, and we'll keep you updated. (*double-opt-in, no monkey business, no spam)
Your comments? 💬¶
---
Last update:
June 25, 2020